BeardMaster™ | Make your beard grow faster!
BeardMaster™ | Make your beard grow faster!
Sale price
£17.95 GBP
Regular price
£40.00 GBP
Unit price
per
Save 55%
Sold out
| | |
| --- | --- |
| | 30 Day money back guarantee |
| | 7 Days a week customer support |
| | Free express shipping within 24 hours |
GET THE BEARD YOU'VE ALWAYS DREAMED OF!
Every man almost suffers from it, bald patches, downy hair or half beard growth. It's very frustrating, and there's almost nothing you can do about it..... Until now! When you use the BeardMaster™ treatment, you'll see a difference in no time!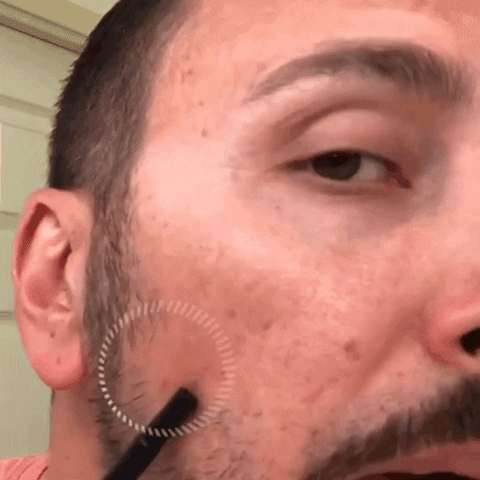 WHY DOES THE BEARDMASTER™ HELP STIMULATE BEARD GROWTH?
STOPS HAIR FROM GROWING IN
It keeps your pores open by gently exfoliating around each hair follicle and helps reduce ingrown hairs under your beard.
HELPS STIMULATE HAIR GROWTH ON THE FACE
Our BeardMaster™ is rich in Zingiber Officinale (Ginger), which is good for testosterone levels. It also acts as a moisturiser that keeps the beard hair nourished, making it look lusher and thicker.
MOISTURISES SKIN AND HAIR
Dried-out beard hair can cause the hair to break off. When used daily, the BeardMaster™ will keep your skin and hair moist for the best results.
SOFTENS AND STRENGTHENS THE BEARD
The ingredients soften and strengthen the hairs of your beard at the same time. As a result, your beard will look more groomed and it will grow fuller.
STIMULATES HAIR FOLLICLES 93%
Due to the stimulation, your hair will grow almost twice as fast as before. You will see a remarkable difference within 30 days, and your beard will look neat and tidy.
WHAT INGREDIENTS DOES THE BEARDMASTER™ CONTAINS, AND WHAT DOES IT DO EXACTLY?

Vitis Vinifera (Grape) Seed Oil
Grape Seed Oil is a pale green oil that is cold pressed from the seeds of Vitus vinifera grapes. It is widely used in enhancing and strengthening the beard hairs.

Zingiber Officinale (Ginger) root Oil
Zingibain is an active component in Ginger Oil, which is a powerful anti-inflammatory. Not only does it provide pain relief, it also works as a long-term solution to heal and repair inflamed areas during the process of beard growing. When adding to the beard organic oil, it is suitable for every skin type, including sensitive skin.

Rosmarinus Officinalis Leaf Oil
Rosemary extract exhibits antioxidative and antimicrobial properties due to the plant's chemical constituents. These compounds are classified as phenolic acids, flavonoids, and diterpenoids. Rosemary is an effective hair thickener. It reinforces beard growth by stimulating the hair follicles, from root to tip of each individual hair, making it super effective at thickening sparse beard.
FREQUENTLY ASKED QUESTIONS:

WILL IT RE-GROW MY BEARD FAST?
Using it regularly will help you get a healthier, shinier and smoother beard gradually.

 DON'T HAVE A BEARD, WILL IT GROW MY BEARD?
Beard growth depends on a lot of factors like genes, hormones, nutrition etc., this growth oil will help in providing the external nourishment and proper grooming to your beard.

WHAT'S THE EXPIRY DATE OF THE BEARDMASTER?
Expiry date for all products is mentioned at the back of each product, mostly its 36 months from the date of manufacturing. We recommend to keep the products away from direct sunlight and heat.
PACKAGE CONTAINS
1x The BeardMaster™
- 60ML
THE BEARDMASTER HAS LIMITED STOCK, AND IS NOT AVAILABLE IN STORES!
24/7 Customer Service

Our customer service is available 7 days a week to answer all your questions and/or complaints.

Contact us at: info@uplivings.com
Fast Delivery Time (Free)

All orders in our store are delivered to your home free of charge. There is no minimum order quantity required.

Your package will always be delivered within 2-6 days!
100% Satisfaction Guarantee

If you aren't in love with your purchase, just let us know within 30 days of delivery, and you'll receive a stress-free refund. (View Return Policy)